रेलवे ने 41 हजार रुपये खर्च कर पकड़ा एक चूहा | Railways spent 41,000 rupees to catch a rat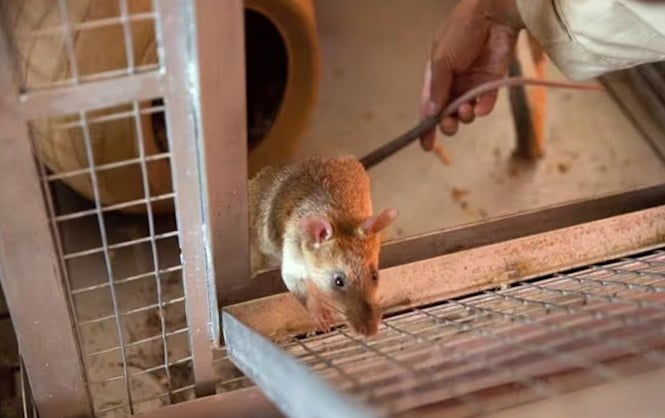 Following the controversy over the Lucknow Railway Division paying Rs. 41,000 to catch a rat, a denial has finally been made. Rekha Sharma, the Senior Divisional Commercial Manager, made a denial here. It was stated that Rs 94 was paid each coach to control rats in 25,000 buses.
A denial has now been revealed on the Rs 69.5 lakh spent in the past three years by the Indian Railways' Lucknow division to catch 168 rats. The division in Lucknow issuing this denial. Rekha Sharma, a senior divisional commercial manager who wrote here, said that the material was incorrectly presented. In addition, this whole situation has been clarified.
In the denial that has been made on this, it has been claimed that M/s Central Warehousing Corporation, situated in Gomtinagar, is in charge of managing pests and rodents in the Lucknow division. It is a project of the Indian government. This includes actions intended to keep rats and other pests under control. These include cleaning, spraying, stalling, and repair, as well as guarding against rodents like mice and cockroaches on railway lines and keeping them out of train compartments.
"The goal of such activities is not only to catch rats, but also to prevent their proliferation," said Railways. All of the coaches who were trained in the Lucknow division are equipped to combat cockroaches, rodents, bed bugs, and mosquitoes. According to media estimates, it cost Rs 23.3 lakh. In contrast, it costs Rs 94 per coach to manage rats in 25 000 coaches. This cost is really minimal as compared to the losses.
The Lucknow Division objected, stating that the story about paying 41,000 rupees for a rat was inaccurate. Additionally, in order to harm Indian Railways' reputation, the information has been misrepresented and presented. It is anticipated that the concerned media will act to fix the situation.
Actually, Chandrashekhar Gaur, an MP RTI campaigner, was asked for the information. He had simultaneously requested information from five of the nation's railway divisions. He was interested in learning how much it costs the Railways to trap rats. Delhi, Ambala, Lucknow, Firozpur, and Moradabad are among them. All five of these divisions are part of Northern Railway. However, the division in Lucknow alone provided the information.