Barça Put on a Show at the Palau, Thrashing Rebi Balonmano Cuenca 46-18
Barça put on a show at the Palau, thrashing Rebi Balonmano Cuenca 46-18 in their third Liga Asobal match of the season on Sunday.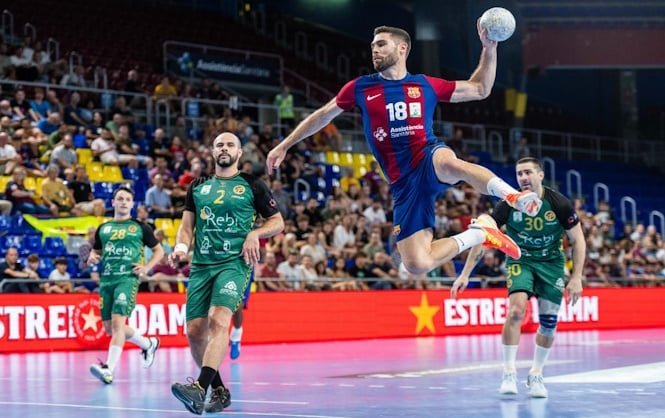 With a 10-3 advantage at the end of the first quarter, the Catalan giants took complete control of the game right away. They maintained their dominance in the second quarter, increasing it to 22-7 at the half.
Barça was unforgiving in the second half, outscoring Cuenca 24 to 11 goals. The Catalans, who were headed by Dika Mem's six goals, were just no match for the visitors.
The victory is a big help to Barça, who is trying to win back the Liga Asobal championship. They now hold the top spot, one point ahead of Ademar León in second position.
Here are the main lessons learned from the game:
Simply put, Barça was superior to Cuenca. The Catalans took charge right away and never looked back.
Mem was in excellent shape for Barça. The French international contributed two assists along with six goals.
Barça was too strong for Cuenca. The excellent quality of the Catalans completely stunned the guests.
What will Barça do next?
The following match for Barça is against Elche Polideportivo on September 21. The Catalans will want to prolong their winning streak and increase their margin of victory at the top of the standings.