Diamond League 2023 Final: Neeraj Chopra finishes second in javelin throw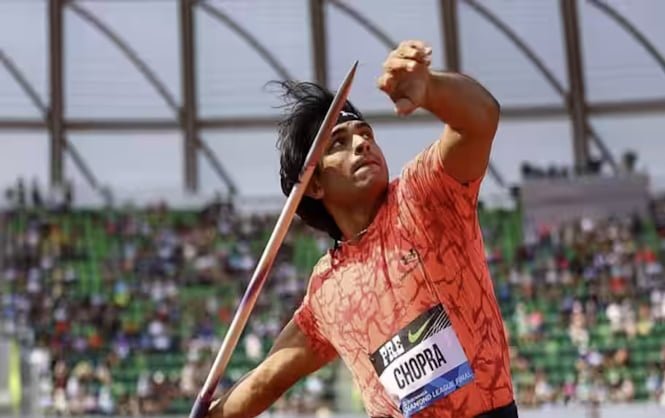 With a best throw of 83.80 meters on Saturday at the Diamond League 2023 Final in Eugene, Oregon, Neeraj Chopra came in second place in the men's javelin throw competition. Jakub Vadlejch of the Czech Republic, the 2016 and 2017 Diamond League champion, captured his third championship with a best throw of 84.24 meters.
This season, Chopra competed consistently in the Diamond League, placing first twice and second once. He was the defending Diamond League champion, but at Hayward Field, he was unable to retain his crown.
Despite coming in second, Chopra's performance was nonetheless strong. Even though he is still somewhat new to the international arena, he has already made a name for himself as one of the world's top javelin throwers. He is also the first sportsperson from India to win a Diamond League championship.
Chopra will be attempting to improve on his Diamond League Final performance and get ready for the Paris 2024 Olympic Games.