Prime Minister Narendra Modi Inaugurates Yashobhoomi Convention Centre on His Birthday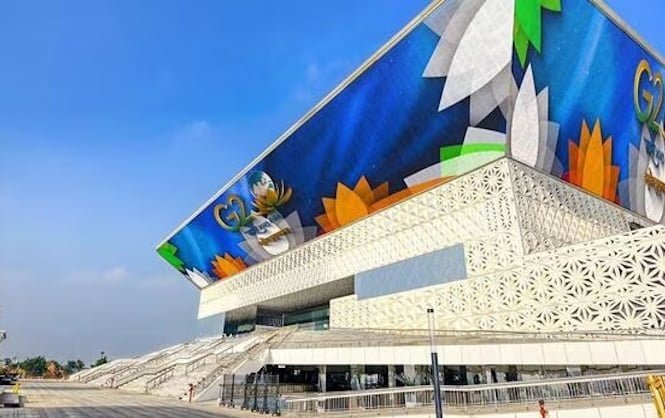 On Sunday, September 17, 2023, which also happened to be his 73rd birthday, Prime Minister Narendra Modi opened the first phase of the India International Convention and Expo Centre (IICC), known as Yashobhoomi, in Dwarka, New Delhi.
One of the largest MICE (Meetings, Incentives, Conferences, and Exhibitions) facilities in the world, Yashobhoomi has a built-up area of more than 1.8 lakh square meters and a total project area of over 8.9 lakh square meters. It was constructed for roughly Rs 5,400 crore.
More than 11,000 guests can be accommodated in the convention center's 15 convention rooms, grand ballroom, and 13 meeting spaces. It also features a number of other amenities, such as a business center, a shopping mall, and a food court.
Yashobhoomi, according to Prime Minister Modi, is a symbol of India's rising economic and international prominence, he stated in his remarks at the opening ceremony. The convention center, according to him, will draw attendees from all over the globe and aid in promoting India as a venue for conferences and fairs.
Yashobhoomi, according to PM Modi, is evidence of the government's dedication to building world-class infrastructure in India. He claimed that the convention center will contribute in boosting the economy of the nation and generating jobs.
Yashobhoomi's opening is a key turning point for India. It is a tribute to the government's dedication to creating top-notch infrastructure and a reflection of the nation's rising economic and international prestige.